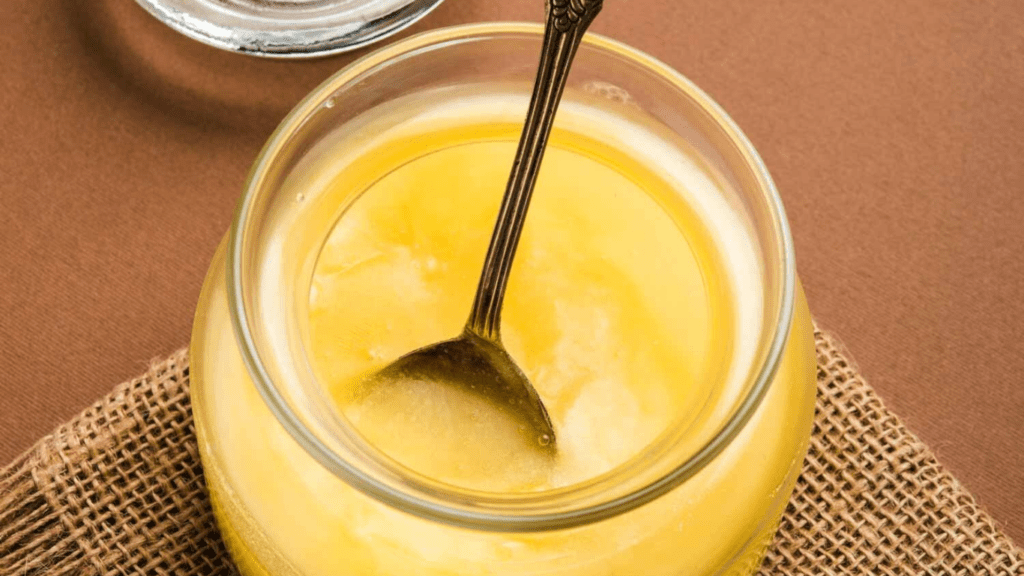 What is a2 desi gir cow ghee
Indian Gir cows or Indian Malnad cows produce milk known as A2 Cow milk. This milk contains A2 beta-casein protein. The ghee from churning the butter derived from the curd made from this milk is called A2Cow Ghee.
The Golden Medicine
Locally bred cows (Desi cows) have provided the milk for bilona ghee, a consumption our ancestors practiced. Ayurveda recognizes Desi Ghee or Bilona Ghee as the "Golden Medicine." It is also referred to as clarified butter.
Factors to produce high quality Ghee
Various factors, such as quality grass intake, weather conditions, the health of the cows, and sound pollution, play a significant role in producing high-quality ghee. It takes about 20-25 liters of milk to produce 1 liter of ghee
Bilona Method of preparing a2 desi gir cow ghee
Milk is boiled and brought down to room temperature. Then add a small quantity of curd and allow it to set all night
The set curd is then churned using a wooden churner called Bilona. Churning the milk in two motions – Clockwise and Anti-Clockwise – is the correct way of churning. This is a slightly lengthy process. Curds get separated from buttermilk to form Butter.
Place the churned butter in a stainless steel vessel and place it on gas stove. Stir it for a while on medium flame until the water content evaporates. Once the butter starts becoming clear and there is a visible layer of solids at the bottom of the vessel the ghee is almost ready. The Ghee will start emitting a peculiar aroma once it is ready.
Finally, strain this golden-colored liquid ghee through a strainer and store it in tightly lidded jars. It is crucial to pour the ghee into a dry jar, as even a small amount of moisture can spoil it. Ghee does not require refrigeration.
Also known as Desi Cow Ghee has essential macro and micronutrients that fulfill the daily dietary requirement of the body. It is a rich source of antioxidants and vital vitamins like Vit B2, B12, B6, C, E, and K, Omega-3 and Omega-6 fatty acids and healthy amino acids.
https://youtu.be/4-3BVmjIxkQ?si=WdenHxJu-S3t6pyR
Complete Nourishment to the body
Ayurveda recommends consuming 1 tbsp of ghee in the morning. Whether applied internally or externally, Desi Ghee nourishes and lubricates body tissues.
Supports digestion
The content of Butyric acid in Desi Ghee promotes better digestion. It stimulates the secretion of digestive acids in the stomach that help break down food. Also helps remove toxins and promotes elimination, thus improving digestive quality and increases the absorption of nutrients from the food we eat.
Immunity booster
Around 80% of your immunity depends on your gut health. Desi ghee improves gut health thereby and helps boost immunity. It also helps in detoxifying the body. Desi cow ghee also contains anti-inflammatory and antioxidant agents.
Heart friendly
The presence of Omega-3 fatty acids in A2 Desi ghee supports in lowering cholesterol levels and provides a healthy boost to the heart.
Improves brain function
Regular consumption of Desi cow Ghee nourishes the brain and nervous system and enhances the cognitive functioning of a person. It helps increase memory, intellect, and concentration power.
Active and bubbly kids
Desi cow ghee is essential due to its superior quality and nutritional content in every kid's diet. It is a vital energy source for growing kids. It helps in increasing memory and brainpower and reduces the risk of neurological problems like ADHD due to the presence of Omega 3 and 6 fatty acids.