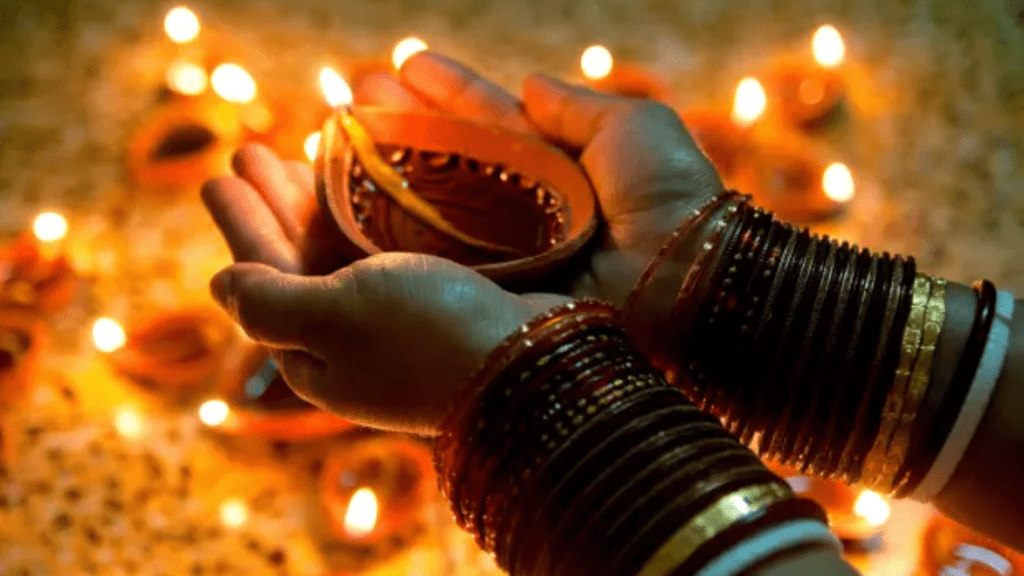 The "Festival of Lights," or Diwali, is a very important cultural occasion in India. It honors the victory of light over ignorance and darkness.
Significance of "Tamaso Ma Jyotirgamaya"
The Sanskrit mantra "Tamaso Ma Jyotirgamaya" means "Lead me from darkness to light." It has significant spiritual meaning, encouraging people to seek enlightenment and knowledge, to overcome ignorance and reach clarity. It reminds us to overcome ignorance and achieve spiritual awakening.

Deepavali: The Lamp Row
Deepavali, popularly known as Diwali, is an Indian holiday. It represents the victory of light over darkness. People light oil lamps and adorn their homes to commemorate Lord Rama's victory over the demon king Ravana. This celebration also commemorates the conclusion of the harvest season. Deepavali is widely observed by Hindus, Jains, and Sikhs as a celebration of the triumph of good over evil and the beginning of a new, happy year. It's a time for family get-togethers, eating sweets, and exchanging gifts, all in the name of building unity and happiness.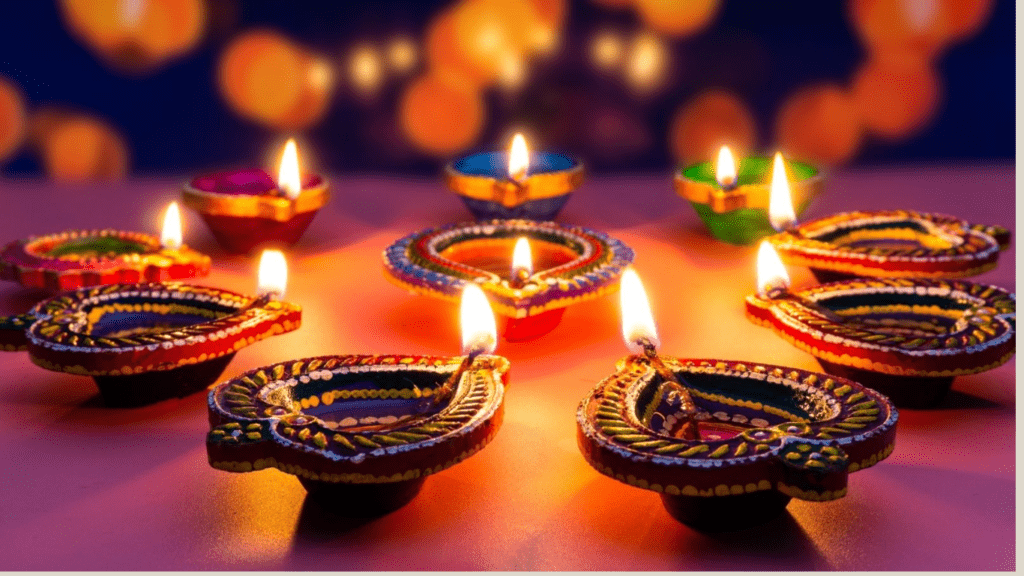 https://timesofindia.indiatimes.com/life-style/events/when-in-diwali-in-2019-history-significance-importance-story-and-all-you-need-to-know/articleshow/71723775.cms
Diwali is a five-day festival, each day with its own significance:
1: Dhanteras
2: Choti Diwali
3: Amavasya – Dhana Laxmi Pooja
4: Padwa – Dhanya Laxmi Pooja
5: Bhai Duj
The Date of Diwali and Its Lunar Significance
Festival of Lights falls on the 15th day of the lunar month of Kartika, which also happens to be the new moon. This lunar alignment represents the triumph of light over darkness, removing ignorance and waking awareness. The essence of the event is the illumination of homes and hearts, which echoes the triumph of virtue over evil.
Worship of Goddess Lakshmi
Diwali is a festival of deep devotion to Goddess Lakshmi, the personification of wealth, happiness, prosperity, and fame. The event centers on the worship of Goddess Lakshmi, whom people praise for bestowing material and spiritual wealth. People decorate their homes with candles and flowers to invite her blessings, believing that her presence will bring them good fortune. Worship represents the desire of inner and outer wealth, encompassing not only worldly success but also the richness of the soul. Diwali's veneration of Goddess Lakshmi symbolizes the desire for a life filled with abundance and joy.
Gingelly Oil and Traditional Diyas
Within the global Diwali celebration, people actively participate in a nightly tradition where they light traditional clay lamps known as Diyas, which are filled with Gingelly Oil, also known as Sesame or Til Oil.
Moreover, extending beyond its symbolic significance, Gingelly Oil infuses a unique flavor into the festivities. As individuals ignite these lamps, they not only emit warm and soothing light but also release anti-stress elements, thereby enhancing the overall serenity and harmonious ambiance of the event.
This delightful custom seamlessly blends the spiritual symbolism of dispelling darkness with the practical aspect of nurturing a peaceful environment, thereby perfectly aligning with Diwali's true essence: the triumph of light, peace, and inner well-being.
Religious References in Hindu Scriptures
The Festival of Lights, with its origins in Hindu writings like the Ramayana, marks the commemoration of Lord Rama's return to Ayodhya after vanquishing the Demon King Ravana, symbolizing the triumph of good over evil.
Srimad Bhagavatham narrates Lord Sri Krishna's victory over the demon king Narakasura, which is commemorated by taking an oil bath with gingelly or coconut oil.
Special Oils and Culinary Delights
Festive gatherings aren't complete without scrumptious sweets. Special sweets and fried delights are shared with loved ones, typically prepared using Desi Ghee and Cold Pressed Oils.
Diverse Cold pressed Cooking Oils in India
In Indian festive cuisine, people widely use cold-pressed cooking oils such as coconut oil, groundnut oil, sesame oil, mustard oil, and sunflower oil, valuing them for their distinct flavors and health benefits. Each oil adds a unique flavor and nutritional value to the festive dishes, enhancing the culinary experience.